2018 WOW Conference
The theme of this year's W.O.W. Conference is "Defining Moments." Our guest speakers will surely inspire you, as will a full day of networking, learning and growing alongside hundreds of other professional women just like you! The price of admission also includes continental breakfast, conference, lunch and a personalized shopping experience.
Dr. Bridget Cooper, Best Selling Author:
Dr. Bridget Cooper is a cage rattler…change strategist…thought shifter and bestselling author of five books. She brings her groundbreaking ideas and down-to-earth insights and action plans for effective communication, conflict, and mastering change to clients and audiences, facilitating powerful transformations in life and work satisfaction by overcoming the attitudes, tactics, and patterns that derail success. Her mission is to change the world, one life at a time.
Jules Pieri, Co-Founder and CEO of the Grommet:
Jules Pieri is Co-founder & CEO of the The Grommet, a site which has launched more than 2,500 consumer products since 2008. The company's Citizen Commerce™ movement is reshaping how products are discovered, shared, and bought.  Jules was named one of Fortune's Most Powerful Women Entrepreneurs in 2013 and one of Goldman Sachs' 100 Most Interesting Entrepreneurs in 2014. In June 2014, Jules was invited to the White House Maker Faire to launch The Grommet Wholesale Platform.  This extension of the Grommet business connects Makers with Main Street Retailers by bridging the gap between the two and helping to ensure
Kat Knox, Publicist for Boston Marathon Survivor Jeff Bauman
Kat Knox is a Communications and Public Relations Strategist specializing in media relations, publicity and content development. In 2013, her life took an incredible turn when her friend Jeffrey Bauman was gravely injured in the Boston Marathon Bombing, quickly becoming the face of the tragedy and Boston's reluctant hero.  Kat helped the Bauman family navigate the international media crush, pitched and developed Jeff's NYT best-selling memoir STRONGER, and played an integral role in the book to film adaptation starring Jake Gyllenhaal. Prior to her publicity career, Kat was senior lecture agent booking speaking engagements for some of today's most prominent politicians, celebrities, authors and thought leaders. Today, she's an independent consultant and head of communications at Tenshey.com, a startup dedicated to advancing gender diversity through executive coaching.
Julie Ganong, CEO Chococoa Baking Company
Food and love are undeniably connected at the Chococoa Baking Company for the husband and wife team of Alan Mons and Julie Ganong. When the two lost their corporate finance jobs within six months of another in 2009, they talked about starting a business together, deciding to focus on food. Julie had fond memories of her childhood in Maine, making whoopie pies with her grandmother and mother, that inspired the couple's decision to recreate the traditional whoopie pie and develop The Whoopie, a smaller, richer tasting treat, made with premium chocolate and all-natural ingredients. In seven years, Julie and Alan have grown from making whoopie pies in their kitchen to baking 10,000 a week at their 2400-square foot commercial bakery, that employs 14 people.
Sharon E. Donatelle, Massachusetts Supreme Court Judge
A native of Haverhill and 1977 graduate of Haverhill High School, Sharon made the national news in 1971 as a 12-year old when she became the first girl in the United States to play Little League baseball.  Life Magazine, Newsweek, and the New York Times covered her story and she appeared on the Dick Cavett Show and To Tell the Truth.  Last year, she was sworn in as an associate justice of the Massachusetts Superior Court, and prior to that she served as the first district attorney for the Plymouth County District Attorney's Office; where she was responsible for daily operations and maintaining a caseload of first-degree murders.
Jodie Curtis, Senior-Level Sales Manager for Kurgo
As the Senor-Level Sales Manager at Kurgo, Jodie handles major accounts in the US and Canada. Prior to that Jodie worked in Sales and Brand Marketing in the health industry as well as the gift/toy industry. She was one of the original sales team members for the plush company Ty Inc. (of Beanie Babies fame). She saw Ty rise from a small, independent toy company to one of the largest independently held companies in the world. When she is not working she can be found renovating her mid-century house or out exploring the world.
Lunch Sponsor:
Premier Sponsor:
Centerpiece Sponsor:
Networking game Sponsor:
Corporate Sponsor: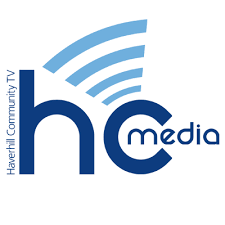 Additional Sponsors:
NorthEast Computer Services
110 Grill
Nunan Florist & Greenhouse