Haverhill PD Hosts National Night Out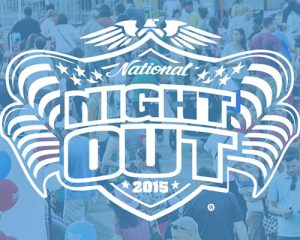 The Haverhill Police Department will throw the city a big party when it hosts National Night Out on Tuesday, Aug. 4, from 5 to 8 p.m. at Swasey Field on Blaisdell Street.
Members of the Haverhill Police Department will be cooking and serving free hamburgers and hot dogs, popcorn and soft drinks. This entire event is free and open to the public. Activities for all ages will include a bounce house, obstacle course, bungee races, clowns, balloon characters, face painting and music by a DJ.
Children can also keep cool at the new water park at Swasey Field if the weather is nice. The public is invited to come and meet and talk with members of the Haverhill Police Department. The event is co-sponsored by Haverhill police and the Haverhill Target store. This community-police partnership has been held the first Tuesday of every August since 1984 and is sponsored by the National Association of Town Watch in the United States and Canada. The event aims to increase awareness about police programs in communities, such as drug prevention, town watch, and other anti-crime efforts.
Reprinted from a notice in The Eagle-Tribune