Pentucket Bank donates $5,000 to Team Haverhill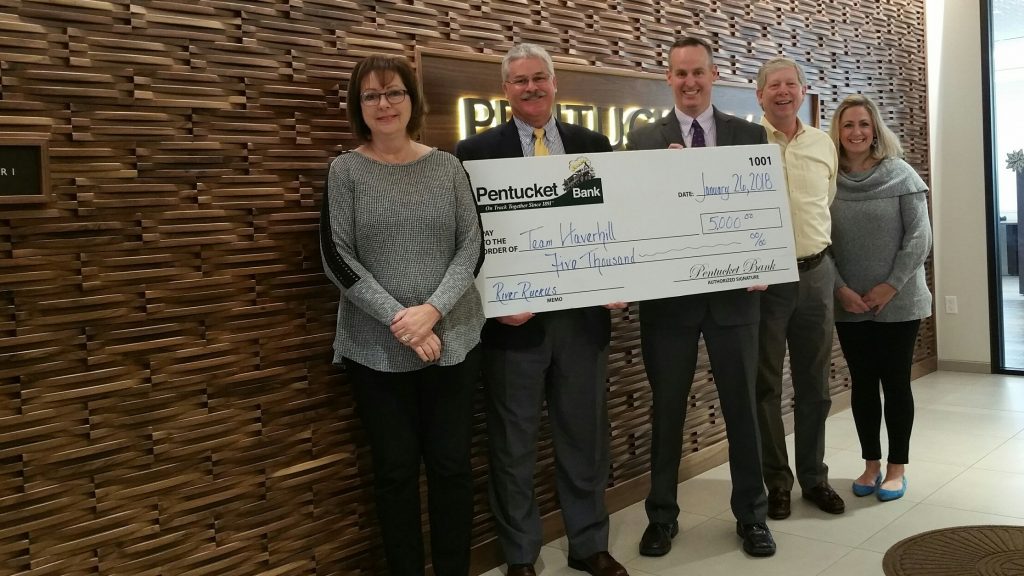 Pentucket Bank proudly contributed $5,000 to Team Haverhill in support of the Haverhill's 2018 downtown River Ruckus festival slated for September, 22, 2018.  Pentucket Bank has been a supporter of River Ruckus since its first year and has collaborated with Team Haverhill on several community enhancement projects over the past decade.
Photo L-R:  Diane Galvin, COO at Pentucket Bank; Scott Cote, CEO/Chairman of the Board at Pentucket Bank; Tim Jordan of Jordan Financial Services and Team Haverhill River Ruckus Co-Chair; David Bennett, CFO at Pentucket Bank and Leanne Petrou, VP/Marketing at Pentucket Bank.