New L'Arche Home, Merrimac, MA – Open Hosue SAVE THE DATE!!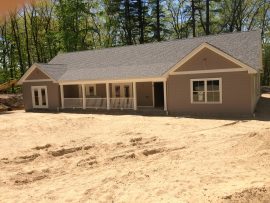 This is a special year for L'Arche Boston North, and they are excited to share with their friends and supporters the progress on the construction. L'Arche is in the process of building a new completely accessible five bedroom home for our aging core members in Merrimac.All are asked to SAVE THE DATE! Saturday, September 24th, 11-2pm Open House Celebration. Visit the website for more details and to rsvp. www.larchebostonnorth.org
fully handicapped accessible five bedroom home to provide for the aging needs of our core members.