MERRIMAC HEIGHTS ACADEMY ACCREDITED BY THE MASSACHUSETTS DEPARTMENT OF ELEMENTARY AND SECONDARY EDUCATION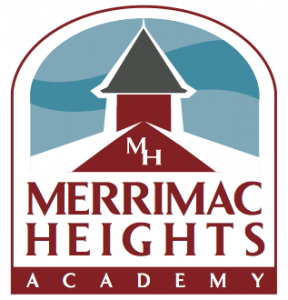 Merrimac Heights Academy (MHA) has received their accreditation from the Massachusetts Department of Elementary and Secondary Education. MHA is a private, non-profit school for students aged 12 to 22 with complex learning, language, and social challenges whose individual needs have not been adequately met in a traditional public school setting. Our mission is to provide our students with essential life skills training and an individualized college and career readiness education using an experiential and project-based learning approach in a nurturing and personalized environment. As a result of a comprehensive MHA education, our students are empowered to lead confident, fulfilling, successful and independent lives.
Merrimac Heights Academy is celebrating their recent success on Friday January 22nd with a ribbon cutting ceremony on campus. State Senator Kathleen O'Connor Ives will be the guest of honor. The accreditation celebration will take place from 11:00AM-1:00PM, with the ribbon cutting scheduled for 11:30AM. Those interested can take a tour of the school conducted by the students, and learn more about MHA's philosophy.
"At Merrimac Heights Academy, we give our students more than an education… we give them a fair chance to succeed in life. Of course, we are aware that success looks different for everyone but is must be personalized and meaningful for each student." Lygia Soares, Executive Director & Founder.
We welcome anyone interested in attending Merrimac Heights Academy to contact us today! For more details please visit our website, www.merrimacheightsacademy.org or call 978-223-5258 to learn how you can be a part of the MHA mission to empower students for a lifetime of success.
If you would like more information about this topic, please contact Lygia Soares at 978-223-5258 or email at MerrimacHeightsAcademy@gmail.com