MassAmerican Energy announces first commercial solar energy system in downtown Haverhill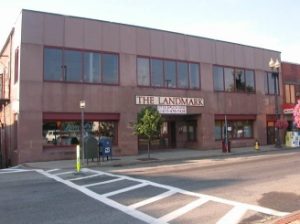 MassAmerican Energy is very pleased to announce the first commercial solar energy system to be installed in downtown Haverhill at the Landmark Building located at 76 Merrimack Street. The building and solar array are managed by City North Development, LLC, a commercial real estate management firm with a diverse portfolio of commercial real estate holdings located throughout Maine, Massachusetts and New Hampshire.
The solar system atop the roof of the Landmark Building is visible as one crosses the Basiliere Bridge from Bradford to Haverhill and consists of over 400 solar panels with a total system size of 113 kilowatts.
It will produce 125,000 kilowatt hours of electricity per year on average.
Gerry McSweeney, City North's Chief Operating Officer states that the solar array will offset more than half of the common electric meter usage in the building. "While City North is certainly committed to the environment, the decision to install solar at our facility was driven by the lucrative underlying economics" states McSweeney. "This solar system not only saves us money by generating electricity, but because of state and federal incentives, it actually produces a recurring revenue stream."
MassAmerican Energy's Quincy Vale, explains further. "Some of the unique benefits of a solar system come from a Federal 30% investment tax credit and the Commonwealth's Solar Renewable Energy Certificate program. With these incentives and the value of the electricity produced by the solar system, internal rates of return of 35% and higher are the norm. This particular solar system will pay for itself in about 3 ½ years."
The addition of a solar system to the Landmark Building further underscores an already high profile building which is home to a number of prominent local businesses including Career Resources and the Greater Haverhill Chamber of Commerce. Chamber President Stacey Bruzzese is proud to point out that the partnership that made the solar project possible consists entirely of Chamber members. "Not only are MassAmerican Energy and City North active members of our Chamber, but so too is the finance partner, Bank of New England."
MassAmerican Energy has offices at 149 Washington Street in Haverhill, MA and 257 Simarano Drive in Marlborough, MA. They are a full service commercial solar and energy efficiency provider and offer a complete suite of solar services including design, construction, and finance through to maintenance and operations.