Hill View Montessori Charter Public School invites participation in Noche Mexicana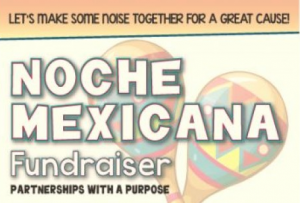 Hill View Montessori announced  "partnership with a purpose" events in collaboration with Margaritas Mexican Restaurant. This "Noche Mexicana" fundraiser will provide patrons with a discount of 20% off all food and beverage purchases from 11 a.m. to 1 a.m.when presenting the attached flyer coupon. The first date to take advantage of this special event will be August 24, 2016 with additional dates on October 19th, January 25th and March 22nd.
Additionally, a "Full Moon" fundraising option is available on August 18th for those wishing to sit in the bar/lounge area. This options provides a 5% discount off all food and beverage without the use of a coupon or flyer. Simply mention the Hill View Montessori event to your server or waitstaff.