Haverhill Farmers Market opens Saturday June 25th with more than 20 local vendors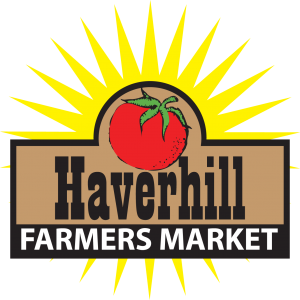 The Haverhill Farmers Market returns for its 38th season, starting Saturday, June 25 and running through October 29 at 40 Bailey Blvd. (next to the Haverhill Police Station). The market operates from 9 a.m. to 1 p.m., selling farm-fresh fruits, herbs, vegetables, baked goods, local wines, fresh breads, handmade soaps, doggie treats and much more. Live music and kids' activities are also featured each Saturday.
Shoppers using their EBT/SNAP card can DOUBLE their dollars when shopping at the Haverhill Farmers Market, thanks to grants from the Community Action's Stronger Families for Stronger Communities campaign and the Vela Foundation. These grants are dedicated to promoting improved nutrition and wellness, with an emphasis on under-served communities. They also provide greater access to fresh, local foods while supporting local farmers.
"We are so grateful for our loyal customers and happy to support this Haverhill legacy," says Jeff Grassie, market organizer. "The market has become a real community gathering spot and we are looking forward to the start of another great season."
For more information please visit www.haverhillfarmersmarket.org, find us on Facebook/haverhillfarmersmarket, or email us at haverhillfarmersmarket@teamhaverhill.org. The Haverhill Farmers Market is a project of Team Haverhill.