Online Marketing Workshop Series – Professional Advice for Busy Professionals
Email. Social. Mobile.
A Professional Marketing Workshop Series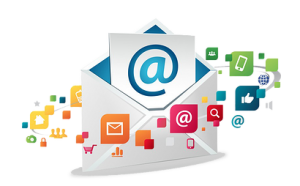 Join us for this fantastic opportunity to grow your professional knowledge AND your business with this online marketing focused workshop series. Each 2-hour session will focus on specific aspects of marketing and business promotion. Attendees will learn the "how to's" of email and social media marketing, planning a successful campaign with measurable goals, what message to send in your campaign, and selecting the right audience. In addition, review of the latest trends and upcoming changes to social media will also be covered. Every attendee will receive a workbook that will assist in application of skills learned and step by step integration of tactics into your existing marketing plan.
The series will be hosted by Casa Blanca Mexican Restaurant, 2 Essex Street, Haverhill and will include lunch. Save money on registration by signing up for the whole series! Members pay just $45 for all three workshops ($65 for non-members). Individual classes start at $20 for members. Seats will be filled on a first come, first served basis. Register now to save your seat!
Full workshop descriptions and dates below:
Grow Your Business with Email & Social Media
October 11, 2016
Building a simple marketing strategy for small business & nonprofits
Many small businesses and organizations find themselves seeking the right strategies, tools and tactics to make their marketing efforts as effective as possible.  But between Facebook and Twitter, email and mobile, and whatever new social network is rolling out that month—there's a lot to keep up with. And there are only so many hours in each day.  The number of possibilities can feel overwhelming.
This session will help make sense of the noise.  Today we're going to show you how to make the most of the combination of email and social media for your business.  When the session is done you'll have a greater understanding of marketing basics like goals and objectives.  You'll learn what a "campaign" is and what to write about and offer in that campaign.  You'll be given some simple but powerful tips for how to get your messages opened and read, shared and socially visible.  And you'll see that there are some great tools you can use to help engage with your existing customers and supporters as well as expand your reach to new prospects.
Throughout the session you'll be given opportunities to capture your own ideas and build out the framework of your own "next great campaign."  So join us and start to build a plan that will help you grow your business by eliciting the responses you want from your customers or supporters. A workbook will be included
Holiday Marketing
November 2, 2016
Rock Your Holidays with a Great Promotion
Give yourself the gift of new customers.  Holiday spending and sales are going to be UP – so take action now to make the most of the months ahead & ROCK the Holidays.
You'll learn:
How to create a plan with clear & measurable goals
Select just the right offer for audiences
Create the right lists (check it twice? You bet)
Ways to make your offer POP – especially on mobile
How to take it Social and make it Shareable
Specific "how to's" for every kind of campaign; deal, donations, downloads and more
Join us for this lively, information -packed event just in time to help your (and your customers') Holidays ROCK! A workbook will be included.
Digital Marketing Trends 2017 – Get ready for the New Year!
December 14, 2016
What You Need to Know About Digital Marketing for 2017
In this presentation, you will discover the latest changes taking place within the top social media platforms and understand how they will affect social media marketing for the new year. Discover the newest features in Facebook, LinkedIn and more and how to make them work for you and your business. This presentation will also include the top 5 social media trends predicted for 2017 and techniques to incorporate them into your business.
Attendees will walk away with and knowledge of:
Changes impacting their social media accounts and how to adjust their marketing strategy accordingly
The latest trends and how to take advantage of them in their current marketing plans
How to utilize a marketing play book to properly plan their digital marketing and become more organized for 2017
A workbook will be included.
Save