Annual Dinner
Join us for the
100th Annual Dinner
A Century of Commerce
Thursday, June 2nd
5:30 pm Annual Meeting
6:00 – 9:00 pm Cocktail Hour, Dinner, Program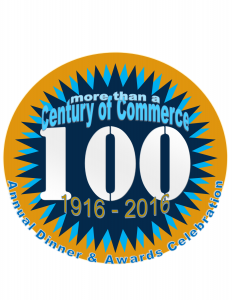 Join the Greater Haverhill Chamber of Commerce as we celebrate another year of events, economic development, membership and more at our 100th Annual Dinner! We are pleased to Have Chairman Dempsey with us to deliver opening comments as well as to assist in awards presentations. Also, the Chamber welcomes keynote speaker Brian Longwell, owner and founder of Special Projects Group, Inc., and a successful Corporate Comedian. Brian's background as a stand-up comedian promises a presentation that will entertain through comedy and wit.
This year's event will celebrate our annual award winners and bring together our community to hear a unique tale of climbing the corporate ladder while maintaining your a passion and desire to remain true to oneself.
Program:
5:30 pm – 6:00 pm Annual Meeting
5:30 pm – 6:45 pm Cocktail Hour & Networking
6:45 pm – 9:00 pm Dinner & Program
Statements by:
Special Guest Rep. Brian Dempsey, Chairman, Ways & Means
Keynote Speaker Brian Longwell
Stacey Bruzzese, President
Tom Mortimer, Haverhill Bank, Outgoing Chairman
Eric LaFleur, Incoming Chairman
Awards Ceremony to follow…
Speaker bio:
Brian Longwell, Business Owner and Corporate Comedian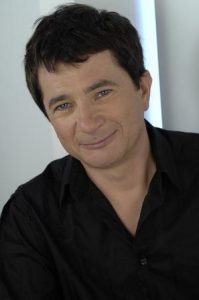 Brian Longwell has an MS in electrical engineering and spent 11 years working for AT&T's Bell Laboratories. Radio Shack employees cannot help him. After realizing that he had successfully burned his career path bridges before crossing them (his performance reviews frequently stated that he was "disruptive at meetings"), he left and started his own design consulting company Special Projects Group, Inc. (www.spginc.com) which has employees, vacation policies, and Mr. Longwell vaguely in charge. Parallel to all of this, Mr. Longwell has worked as a professional comedian, successful enough to fund the formation of Special Projects Group, which in turn has been successful enough to allow him to return to performing so that he can once again fund the company to keep it open.
As a Corporate Comedian Brian's "presentation" gets serious laughs from business owners, managers and entrepreneurs alike. If you are thinking that his time with us will be the same old "RAH RAH" talk typical of business coaches and corporate motivational speakers – stay tuned!  Brian starts out telling stories like any other speaker does, but then turns on his overhead projector with stick figure slides, and a seriously entertaining and humorous performance that will have you rolling in the aisles.
Attend the Dinner: All tickets include networking, three course dinner, awards ceremonies and speeches. Ticket: $100 | Table of 10: $950. click here to register and pay online.
Additional Participation: Sponsorship opportunities are available. Ad space in the dinner program is available. Sponsors and advertisers will gain exposure to over 300 premier business leaders, community members and elected officials in the area. Contact the Chamber office at 978-373-5663 or info@haverhillchamber.com for more information. Sponsor Now!
To purchase an advertisement in the Annual Dinner Program of Events click here…
Thank you to our 2016 sponsors: